Install WebConsole ESMC Di Server Berbeda Panduan install ESMC anda dapat mengunjungi link berikut :
Windows :
https://kb.prosperita.co.id/id/kb1665/
Linux :
https://kb.prosperita.co.id/id/install-esmc-di-ubuntu-18-04/
Untuk panduan KB ini memungkinkan untuk memisahkan paket ESMC webconsole di Server berbeda silahkan ikuti panduan berikut.

1. Klik Unduh ESET Security Management Center untuk mengunduh file pemasang Server Pusat Manajemen Keamanan ESET:
2. Setelah diunduh, jalankan penginstal.
3. Pada layar Awal, Pilih Bahasa untuk menyesuaikan pengaturan bahasa. Klik Next.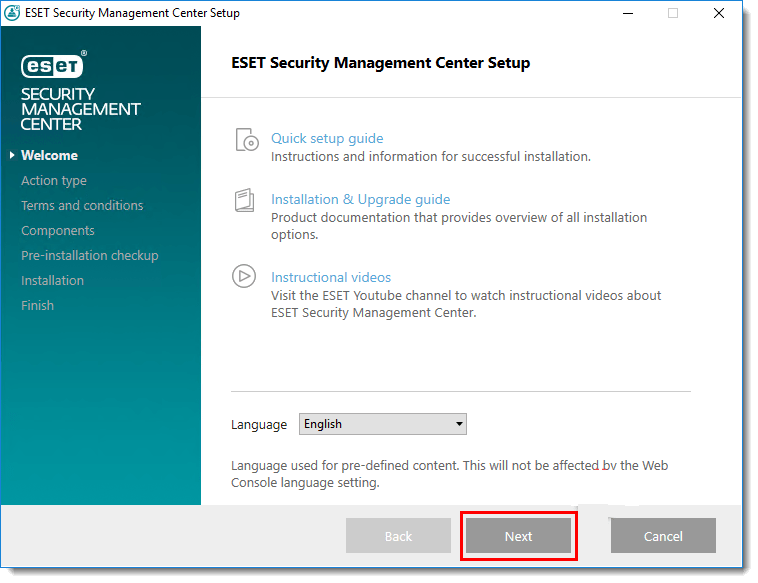 4. Pilih Install dan klik Next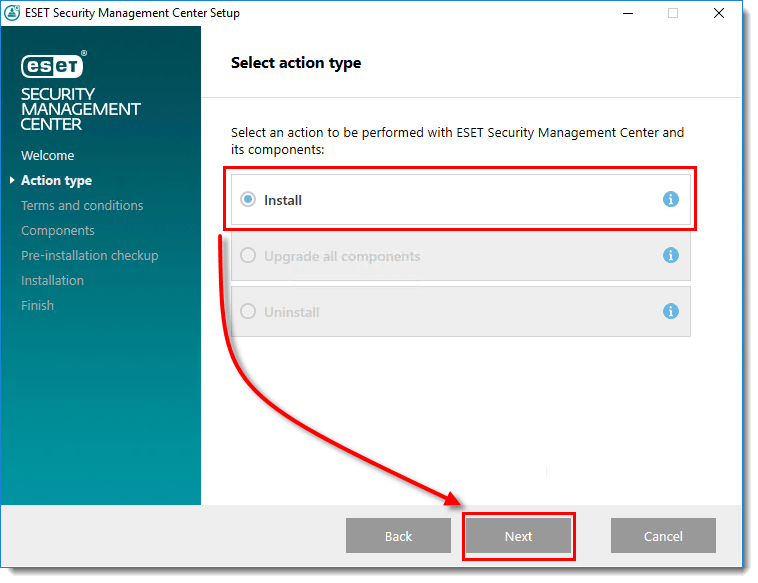 5. Baca terlebih dahulu End-User License Agreement. Jika kamu setuju install program ini, pilih I accept the terms in the license agreement. Deselect the check box Participate in product improvement program jika kamu tidak ingin mengirim kerusakan laporan dan telemetri data ke ESET. Jika kotak centang dibiarkan dipilih, data telemetri dan laporan kerusakan akan dikirim ke ESET. Klik Next.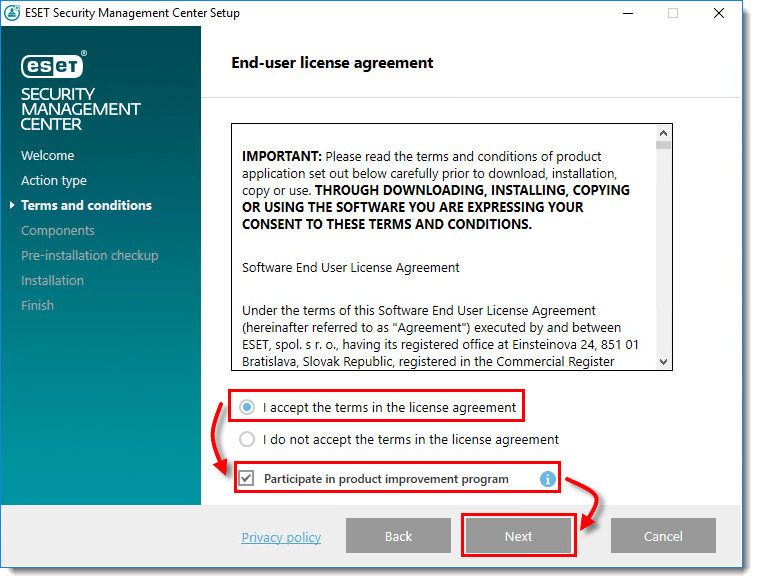 6. Pilih Webconsole Next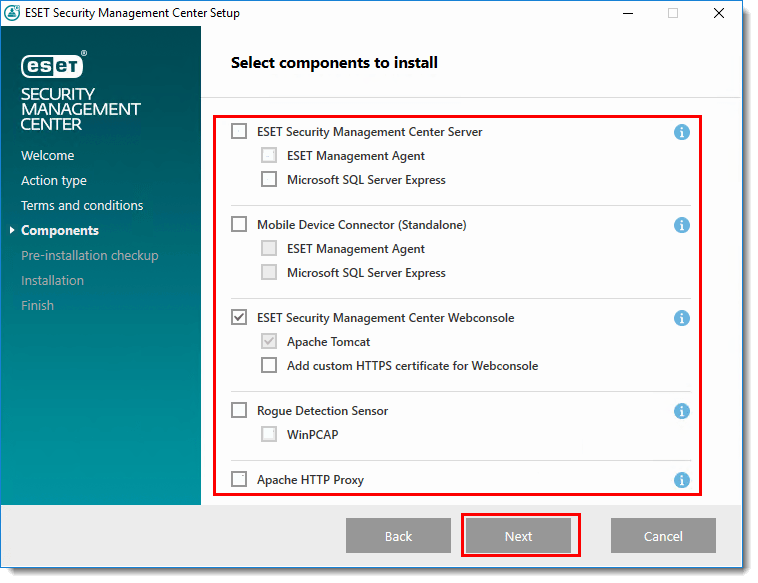 8.  Klik Finish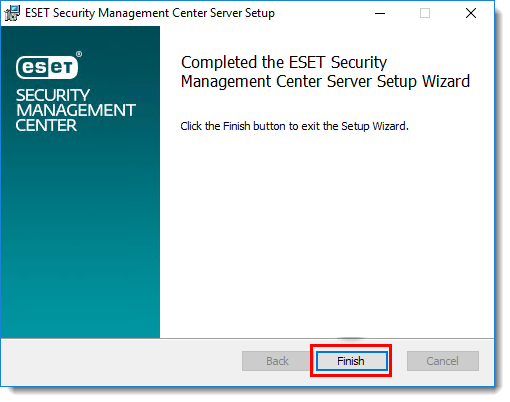 9. Edit EraWebServerConfig.propertis Ubah IP Server_address menjadi IP ESMC tujuan contoh ip ESMC 192.168.10.155.
Penempatan Konfigurasi :
C:\Program Files\Apache Software Foundation\apache-tomcat-9.0.35\webapps\era\WEB-INF\classes\sk\eset\era\g2webconsole\server\modules\config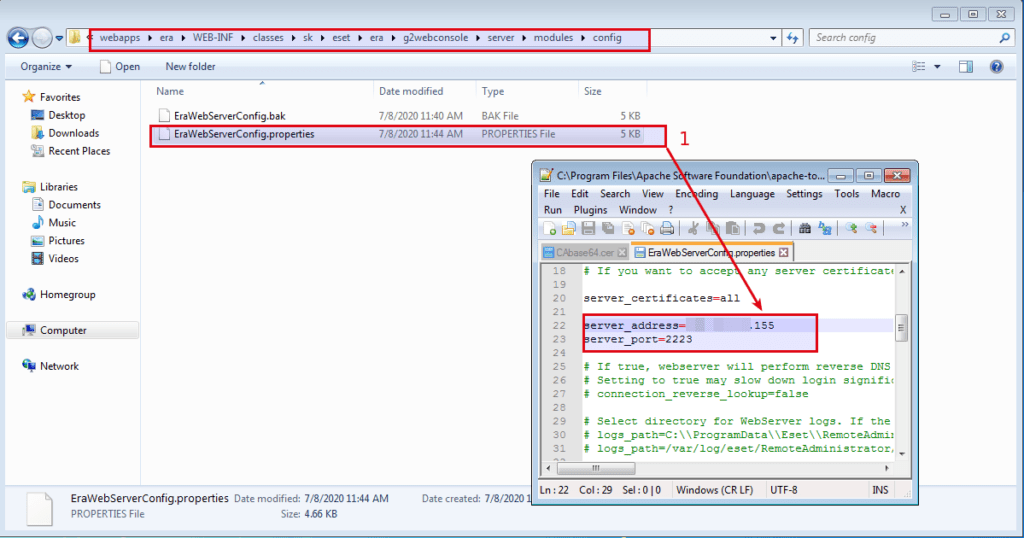 10. Restart Service Tomcat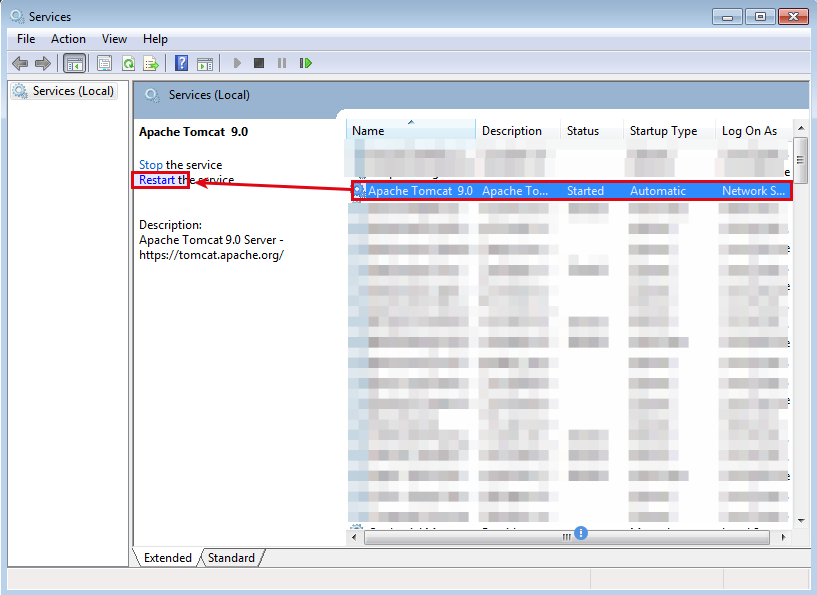 11. Restart Service ESMC di Server ESET panduan DISINI.

12. Test Buka dan Login menggunakan IP Komputer yang di jadikan webconsole.